Lukáš Vokatý
Here we have another rescuer's life story and his encounter with a careless driver. Read what happened one day when 35-year old Luke Vokaty - acrobatic skier and national coach - watched from the balcony. We thank him very much for sharing his story with us.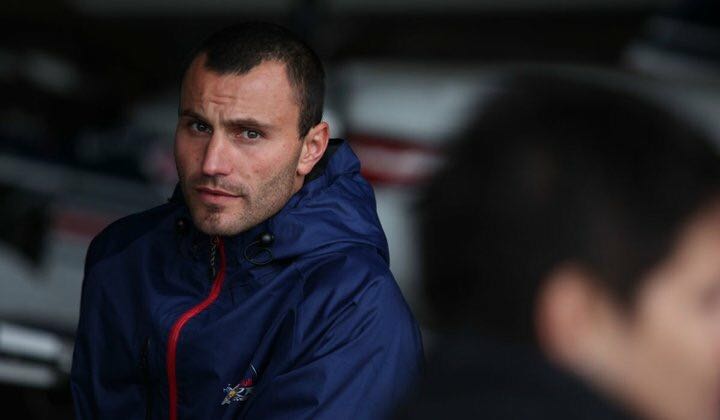 About a month ago when the weather was very hot and it was muggy, I was watching the street activity from my balcony. I saw a man crossing the street outside of the crosswalk. He stumbled and fell back, hitting his head on the pavement. It sounded like a watermelon cracking. I hurried to pick up my rescue kit which I use for training acrobats, and in a few seconds I was by his side. At the same time a woman was also by his side calling 112/911. She tilted his head backward. He was completely blue, eyes open. I took a pair gloves from my rescue kit and checked his status. He was bleeding from his ear. I checked the pulse and breathing and dictated information to the woman for the ambulance. There were a lot of people who just watched. On the balconies even more people were watching. Paramedics arrived within 4 minutes. I helped to insert a backboard under the injured man. Rescuers with stretchers were on my right side. Suddenly, a driver in an expensive car from Slovakia couldn't wait any longer and proceeded to drive around us. The wide rear wheel of the luxury car was about 10 cm from the leg of the rescuer and getting closer. So I had to let go of the backboard and pull the rescuer carrying the stretcher out of the way. Otherwise, the rescuer would have had a crushed ankle.
The 82-year-old gentleman, laying on the ground and bleeding from his ear, began to regain consciousness thanks to the fast action of the woman who simply tilted his head back. The attending physician upon arrival found that the gentleman's breath smelled of alcohol. The most puzzling thing to me is how much carelessness is in this story.